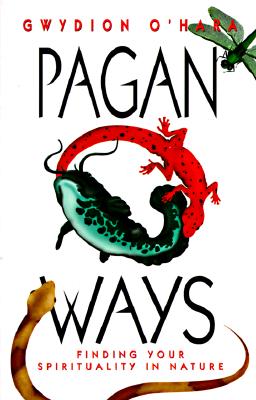 Stock Image
Author Name O'Hara,Gwydion
Title Pagan Ways: Finding Your Spirituality in Nature
Binding Trade Paperback
Book Condition Used - Good
Publisher Llewellyn Publications September 2002
ISBN Number 1567183417 / 9781567183412
Seller ID 296883
O'Hara,Gwydion Pagan Ways Edge and corner wear. Creases to cover. Creases to spine. Tanning to pages. Pages still readable and tight. All U.S. orders shipped with tracking number and e-mail confirmation. All Orders Shipped With Tracking And Delivery Confirmation Numbers.
More Description
"Pagan Ways "by Gwydion O'Hara is a complete introduction to the history, traditions, and practices of the Old Religion.
The many traditions of Paganism form one of the fastest-growing spiritual paths today. If you want to explore Paganism, this book" "is an ideal resource. If you think that Paganism might be a path for you, it explains what you need to know. If you are starting in a Pagan religion such as Wicca, "Pagan Ways "will fill out your knowledge of the Craft.
-Find out the truth about Paganism
-Discover how to get in touch with the subtle forces of nature
-Explore the role of the eight Pagan virtues: love, trust, balance, humility, learning, reincarnation, harmony, and tolerance
-Learn how to follow the Pagan calendar and keep the holidays
-Read how to build an altar
-Understand the tools used in magic
-Find out about the stages involved in becoming a Pagan Priestess or Priest
-Read about the history of Paganism, including the founders of the modern Craft movement
"Pagan Ways" will give you the understanding and insight to make a firm decision about whether Paganism is the right path for you. You'll even be able to participate in the meaningful rituals that beautifully blend ancient wisdom with modern insights included in this book.
If you are a Pagan at heart, or think you might be, you should get "Pagan Ways.

Price = 4.00 USD