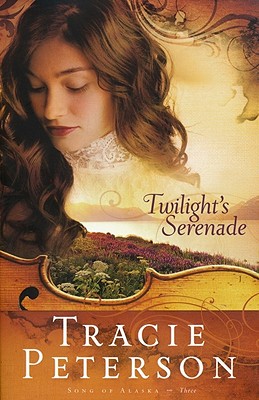 Stock Image
Author Name Peterson,Tracie
Title Twilight's Serenade (Song of Alaska Series, Book 3)
Binding Trade Paperback
Book Condition Used - Good
Publisher Bethany House 2010/08/01 00:00:00.000
ISBN Number 0764201530 / 9780764201530
Seller ID 297322
Peterson,Tracie Twilight's Serenade Edge and corner wear. Creases to cover. Tanning to pages. Pages still readable and tight. All U.S. orders shipped with tracking number and e-mail confirmation. All Orders Shipped With Tracking And Delivery Confirmation Numbers.
More Description
Britta Lindquist left Sitka six years ago in an attempt to distance herself from the love of her life, Yuri Belikov. Upon her return, she finds Yuri absent and his wife about to deliver a child. When tragic circumstances ensue, Britta suddenly finds herself caring for Yuri's children--and her life intertwining with the man she's tried so hard to forget.
But Britta's other great love is for the violin, and her talent is recognized by Brenton Maltese, a conductor from England. He proposes she accept the coveted first chair position in his orchestra...and also his hand in marriage. At a crossroads, Britta must determine what her heart truly longs for--and if she's willing to fight for it.
Price = 5.50 USD