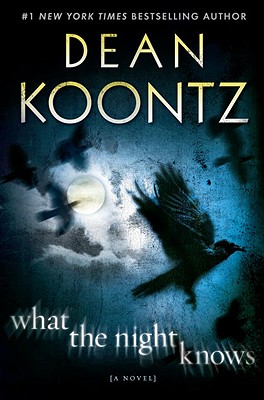 Stock Image
Author Name Koontz,Dean R.
Title What the Night Knows: A Novel
Binding Hardcover
Book Condition Used - Good
Publisher Bantam December 2010
ISBN Number 0553807722 / 9780553807721
Seller ID 298484
Koontz,Dean R. What The Night Knows Edge and corner wear to dust jacket. Light creases to dust jacket. Dust jacket is in good condition. Light edge and corner wear to book. Pages still clean and tight. Book is in good condition. All U.S. orders shipped with tracking number and e-mail confirmation. All Orders Shipped With Tracking And Delivery Confirmation Numbers.
More Description
In the late summer of a long ago year, a killer arrived in a small city. His name was Alton Turner Blackwood, and in the space of a few months he brutally murdered four families. His savage spree ended only when he himself was killed by the last survivor of the last family, a fourteen-year-old boy.
Half a continent away and two decades later, someone is murdering families again, recreating in detail Blackwood's crimes. Homicide detective John Calvino is certain that his own family--his wife and three children--will be targets in the fourth crime, just as his parents and sisters were victims on that distant night when he was fourteen and killed their slayer.
As a detective, John is a man of reason who deals in cold facts. But an extraordinary experience convinces him that sometimes death is not a one-way journey, that sometimes the dead return.
Here is ghost story like no other you have read. In the Calvinos, Dean Koontz brings to life a family that might be your own, in a war for their survival against an adversary more malevolent than any he has yet created, with their own home the battleground. Of all his acclaimed novels, none exceeds "What the Night Knows" in power, in chilling suspense, and in sheer mesmerizing storytelling.
Price = 6.50 USD