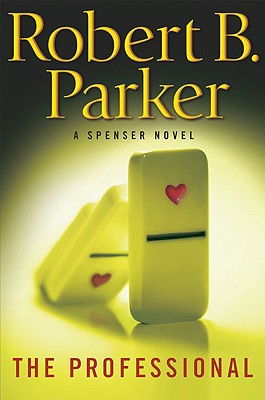 Stock Image
Author Name Parker,Robert B.
Title The Professional (Spenser)
Binding Hardcover
Book Condition Used - Good
Publisher Putnam Adult October 2009
ISBN Number 0399155945 / 9780399155949
Seller ID 299531
Parker,Robert B. Professional Edge and corner wear to dust jacket. Dust jacket is in good condition. Minor edge and corner wear to book. Pages still clean and tight. Book is in good condition. All U.S. orders shipped with tracking number & e-mail confirmation. All Orders Shipped With Tracking And Delivery Confirmation Numbers.
More Description
A knock on Spenser's office door can only mean one thing: a new case. This time the visitor is a local lawyer with an interesting story. Elizabeth Shaw specializes in wills and trusts at the Boston law firm of Shaw & Cartwright, and over the years she's developed a friendship with wives of very wealthy men. However, these rich wives have a mutual secret: they've all had an affair with a man named Gary Eisenhower- and now he's blackmailing them for money. Shaw hires Spenser to make Eisenhower "cease and desist," so to speak, but when women start turning up dead, Spenser's assignment goes from blackmail to murder.
As matters become more complicated, Spenser's longtime love, Susan, begins offering some input by analyzing Eisenhower's behavior patterns in hopes of opening up a new avenue of investigation. It seems that not all of Gary's women are rich. So if he's not using them for blackmail, then what is his purpose? Spenser switches tactics to focus on the husbands, only to find that innocence and guilt may be two sides of the same coin.
With its eloquently spare prose and some of the best supporting characters to grace the printed page, "The Professional" is further proof that " t]here's hardly an author in the crime novel business like Parker" ("Pittsburgh Post-Gazette").

Price = 6.50 USD