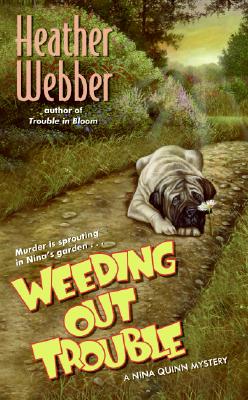 Stock Image
Author Name Webber,Heather
Title Weeding Out Trouble: A Nina Quinn Mystery (Nina Quinn Mysteries)
Binding Mass Market Paperback
Book Condition Used - Acceptable
Publisher Avon August 2008
ISBN Number 0061129720 / 9780061129728
Seller ID 301518
Webber,Heather Weeding Out Trouble Edge and corner wear. Light creases to cover. Creases to spine. Breaks in spine. Pages still readable. Great reading copy. All U.S. orders shipped with tracking number and e-mail confirmation. All Orders Shipped With Tracking And Delivery Confirmation Numbers.
More Description
Landscaper Nina Quinn would do anything for her employees. After all, Taken by Surprise, her garden makeover business, wouldn't be blooming if it weren't for them. So when Kit Pipe, her right-hand handyman, goes missing, Nina immediately starts digging into his disappearance. But all she finds is Daisy Bedinghaus, Kit's ex--and she's dead as dirt.
An ex-con who'd been dumped by Daisy not long before her murder, Kit's the prime suspect. But Nina's determined to prove his innocence and nip this whole thing in the bud. After all, it'll get her out of her all-too-crowded house, where her ex-husband the cop is recovering from a gunshot wound on her couch and her thorny new stepson is giving her the evil eye. But as she comes closer to unearthing the truth, Nina will find that facing the frost in her home is nothing compared to confronting the real killer's ice-cold stare.
Price = 2.75 USD