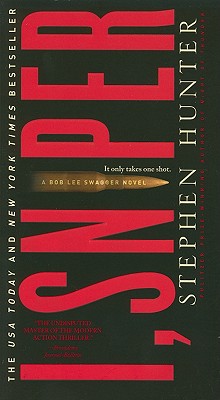 Stock Image
Author Name Hunter,Stephen
Title I, Sniper: A Bob Lee Swagger Novel
Binding Mass Market Paperback
Book Condition Used - Good
Publisher Pocket September 2010
ISBN Number 1416565175 / 9781416565178
Seller ID 384258
Hunter,Stephen I,Sniper : A Bob Lee Swagger Novel Creases and lean to the spine. Wear and creasing to cover. Unmarked pages. All Orders Shipped With Tracking And Delivery Confirmation Numbers.
More Description
"It takes a seasoned killer. . ."
Four famed 60s radicals are gunned down at long range by a sniper. All the evidence timeline, ballistics, forensics, motive, means, and opportunity points to Marine war hero Carl Hitchcock. Even his suicide. The case is almost too perfect.
." . . to hunt one."
Recruited by the FBI to examine the data, retired Marine sharpshooter Bob Lee Swagger penetrates the new technology of the secretive sniper world to unravel a sophisticated conspiracy run by his most ruthless adversary yet a marksman whose keen intellect and pinpoint accuracy rival his own. But when the enemy and his deadly henchmen mistake Bob for the hunted, it s clear that some situations call for a good man with a gun . . . and the guts to use it.
Price = 5.00 USD