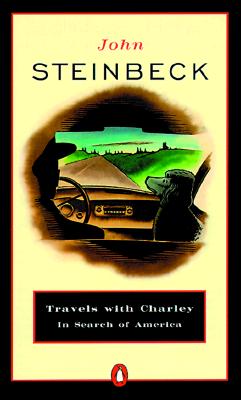 Stock Image
Author Name John Steinbeck
Title Travels with Charley in Search of America
Binding Mass Market Paperback
Book Condition Used - Good
Publisher Penguin (Non-Classics) January 1980
ISBN Number 0140053204 / 9780140053203
Seller ID 398037
Light edge and cover wear. Lightly tanning pages. All Orders Shipped With Tracking And Delivery Confirmation Numbers.
More Description
To hear the speech of the real America, to smell the grass and the tress, to see the colors and the light--these were John Steinbeck's goals as he set out, at the age of fifty-eight, to rediscover the country he had been writing about for so many years.
With Charley, his French poodle, Steinbeck drives the interstates and the country roads, dines with truckers, encounters bears at Yellowstone and old friends in San Francisco. And he reflects on the American character, racial hostility, on a particular form of American loneliness he finds almost everywhere, and on the unexpected kindness of strangers that is also a very real part of our national identity.
Price = 3.50 USD